Unfolding Space, 2013-14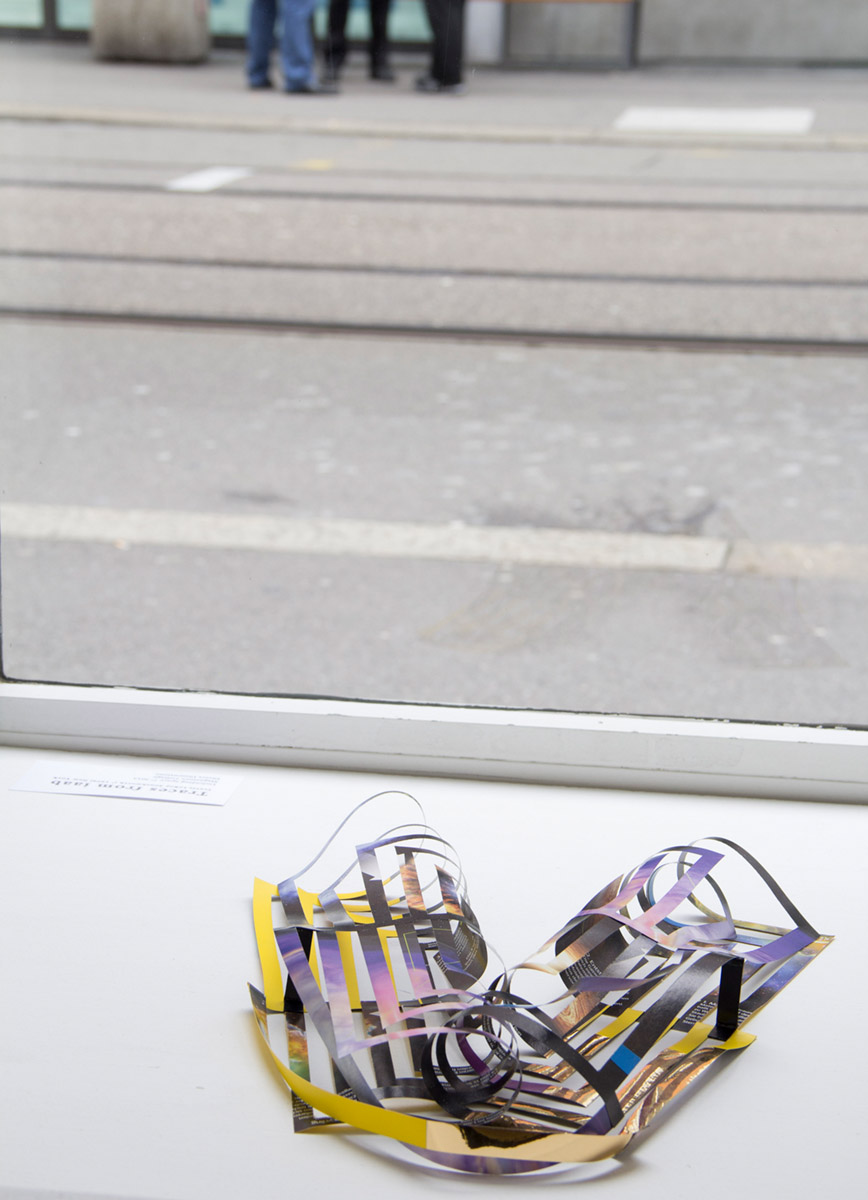 cut and folded paper from magazines
installation images from the exhibition Traces from iaab at Dock, Basel, Switzerland, 2013

This series of work was created during a residency in Switzerland where I was conducting research for a new project involving the Large Hadron Collier. Unfolding Space involves taking images of the cosmos from sources such as Space magazine. I wanted to be able to change the size without removing or fundamentally adding anything. Each work begins with a single piece of paper and is cut, folded and repeated until a desired composition is reached. The final works are installed to disrupt spaces and can fold over architectural elements. Each piece can be viewed from the front or back and also exist in a number of configurations, adapting to the space.